Seminar rooms
The Sultani Hotel in Kinshasa awaits you for a warm, quality stay. Our staff will advise you for your leisure activities and will help you with your business or private events. Our hotel boasts rooms, suites, a restaurant, bar and a fitness facility. It places at your disposal facilities for all types of events. Our experience in professional organisation enables us to assume the preparation and coordination of your events.
Our conference and seminar roomsin pictures
Discover below our conference and seminar rooms :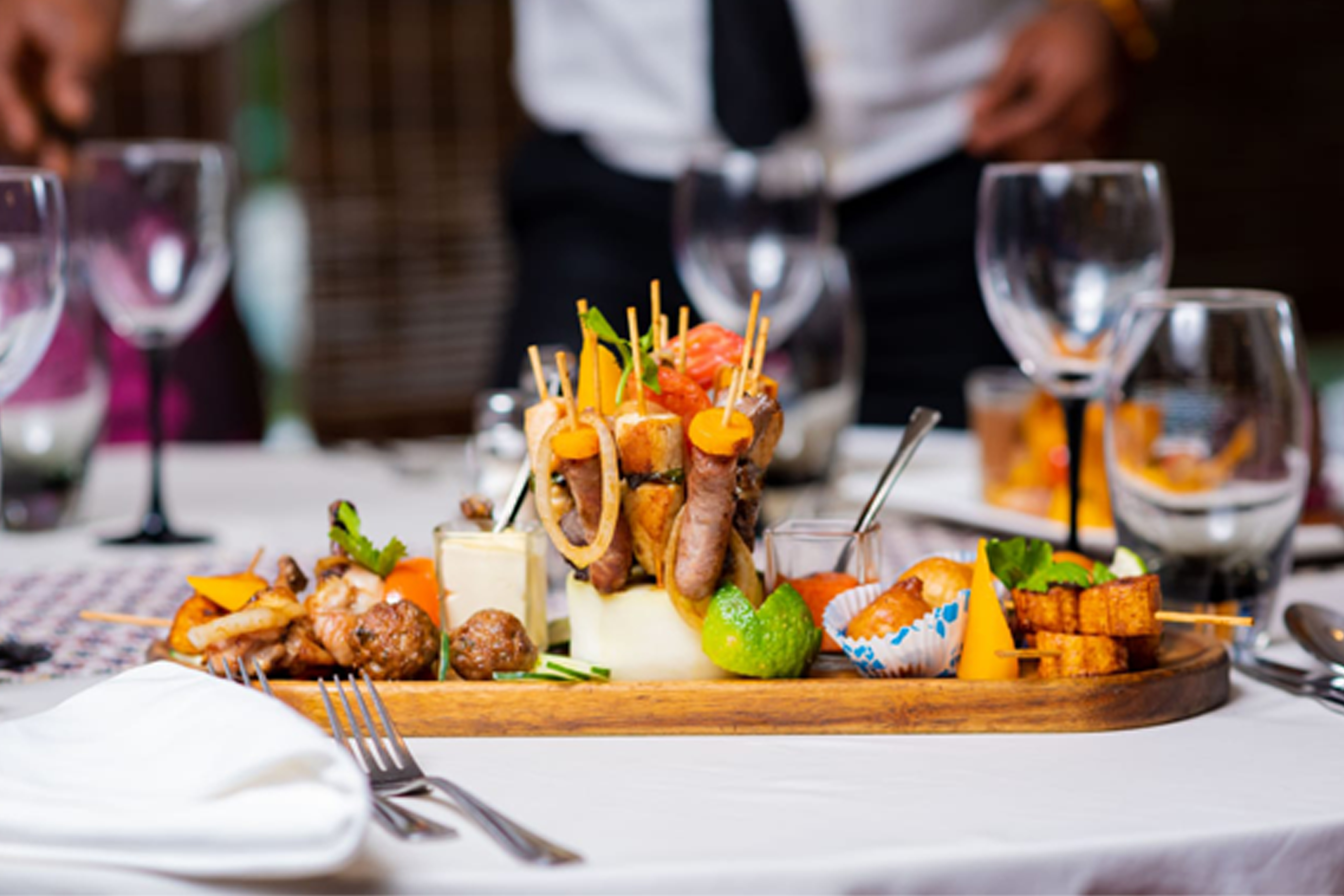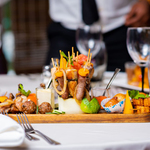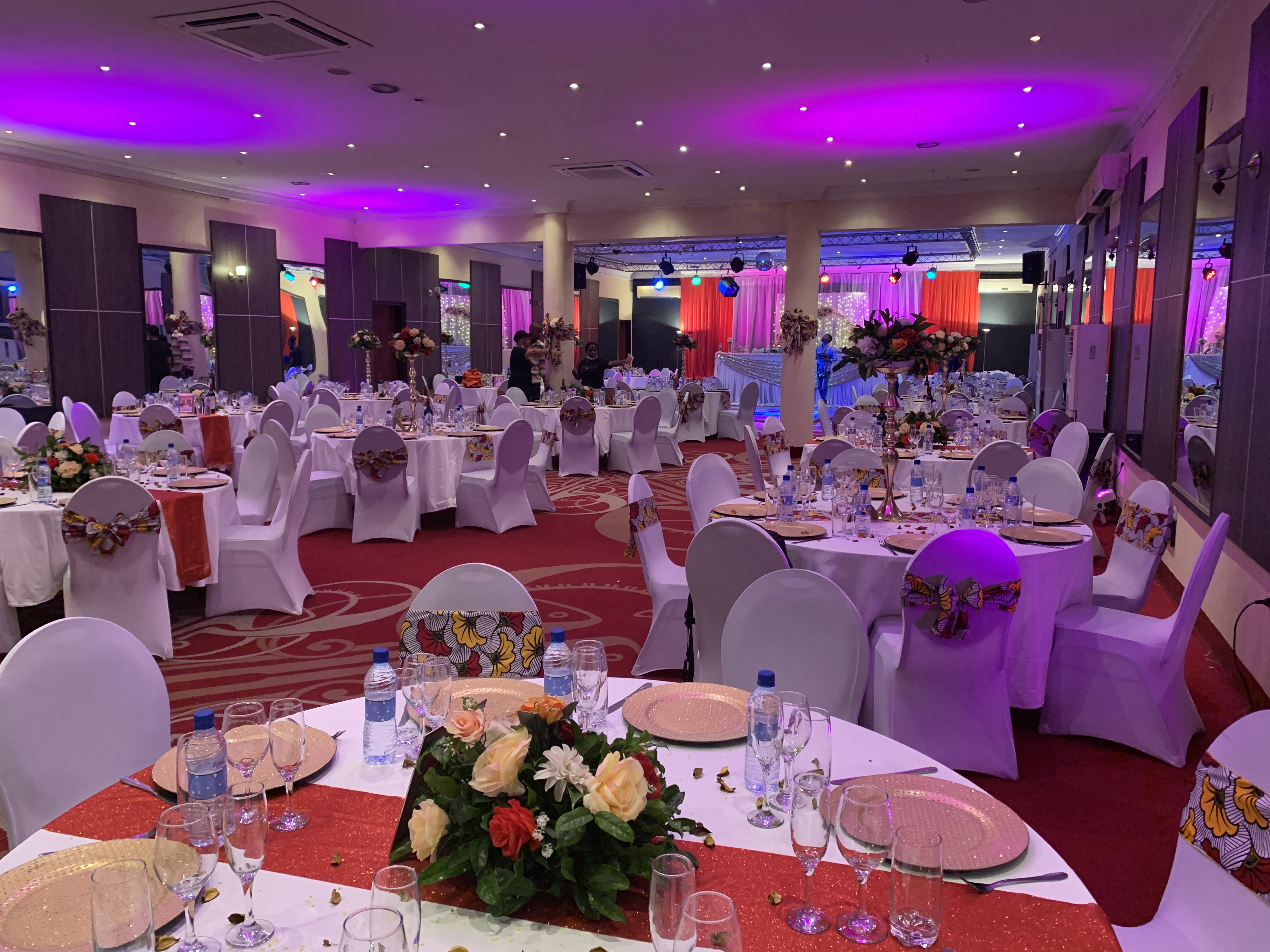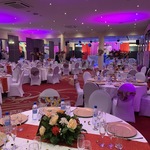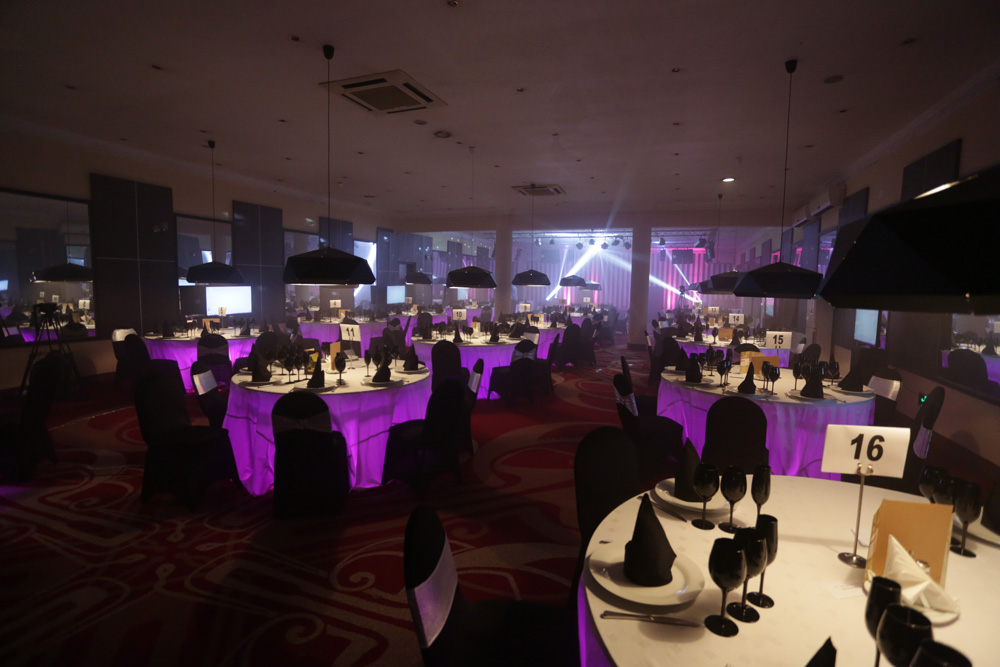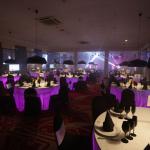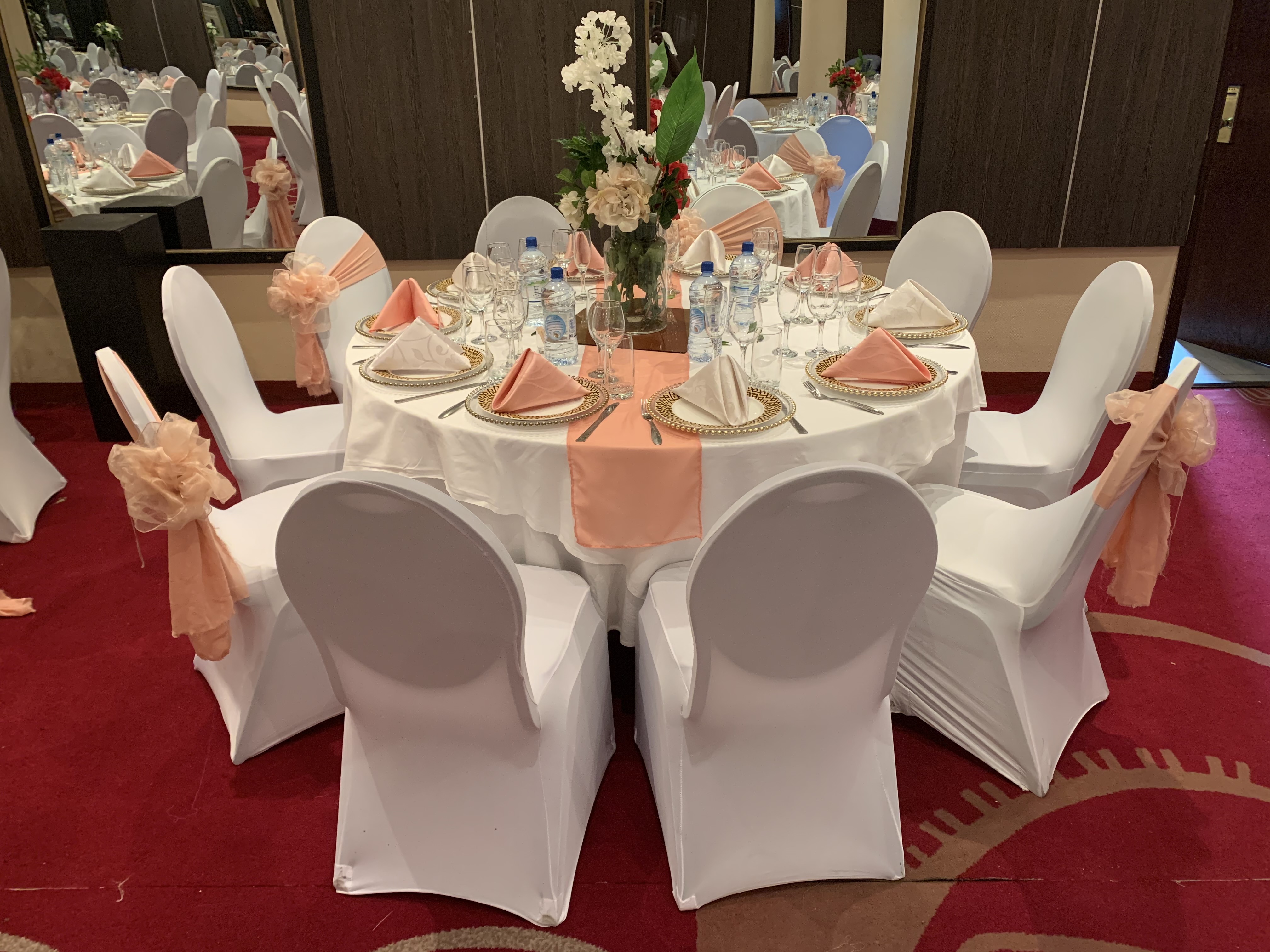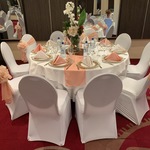 Our seminar rooms
SUZANNE MUK ROOM
This is our largest room. It can accommodate 350 people and can be adapted for different occasions: weddings, banquets, dance evenings, conferences, seminars, etc. The Suzanne Muk Room is air conditioned and features modern and sophisticated audio and video equipment. The Sultani Hotel lets out the room and the light show to couples who plan to hold the ceremony and/or party at the hotel. They can also stay in one of our rooms for two nights free of charge on their honeymoon, and enjoy our buffet for breakfast.
YVONNE COMPERE ROOM
This room can accommodate 250 people and host all sorts of events: conferences, product presentations, year-end parties, dinners, weddings, etc. It is air conditioned and features audio and video equipment.
KIN LA BELLE ROOM
With a capacity of 30, this room is perfect for training courses, private banquets and small meetings. It is air conditioned and audio and video equipment can be installed in it.
PRIVATE LOUNGE
This is an interior with character on the 6th floor with a very fine view of the Congo River. It can accommodate 14 people and was designed for study days, training courses or business dinners.
For more information on our hotel, rooms and seminar facilities
Please complete the contact form. Our team will give it its undivided attention and answer as promptly as possible. You can also pre-book online.
---
Internet users' opinion





(
2
)
| | | |
| --- | --- | --- |
| 5 stars | | 1 |
| 4 stars | | 1 |
| 3 stars | | 0 |
| 2 stars | | 0 |
| 1 star | | 0 |
React to the service : « Seminar rooms » ? Your opinion interests us. Send your comment using the form below. Our webmaster constantly moderates this website. To help you form an opinion, several tools are at your disposal: the star rating, the comment of Internet users and the opinions verified. Share your opinion with all visitors to this site: Write a review





Agréable séjour
Added by
, The 28 december
2 people on 4 found this review helpful.
Avez-vous trouvé ce commentaire utile ?
Oui
Non
Abus signalé. En cours de vérification





Superbes salles
Added by

Checked
, The 29 november
5 people on 5 found this review helpful.
Avez-vous trouvé ce commentaire utile ?
Oui
Non
React to the services: « Seminar rooms »? Your opinion interests us. Send your comment using the contact form below. Our webmaster always moderates this website. In just one click you can share this topic with your Facebook Friends or your followers on Twitter. Thank you for your participation. Every comment is moderated before publication